Skip to Content
Lower your investment fees, increase your returns!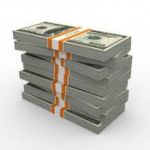 Mutual funds have been a standard part of many investors since their inception in the 1970's. They provide diversification and professional management. Evaluation of mutual funds performance should include review of their fees. Mutual fund fees and tax costs can be problematic. Exchange Traded Funds which have been available since 1992 have improved investor returns with their comparatively lower fees and tax costs.
See the podcast below for more information.